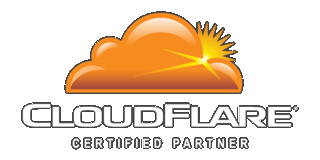 50%+ Faster,
Reduced Spam,
DDoS Protection
BASIC Networks Corp. has teamed up with Cloudflare Inc. Our customers can now enable Cloudflare on all hosting servers and benefit from a huge boost in speed and security. The loading of Cloudflare enabled websites increases on average by 50 to 100%. But, depending on the content of your website, database driven or not, etc., it can be up to 200%. At the same time there are major enhancements in security and in protecting you and your customers.
Cloudflare is a content delivery network (CDN) that increases the performance and security of every website on its network. As a Cloudflare Certified Partner, we are providing to all of our customers the ability to enable Cloudflare's free plans across their websites. Over six million websites run on their network.
Cloudflare protects websites from a broad range of threats and attacks (SPAM can be reduced and DDoS attacks fought off). As your traffic passes through the data centers and the CDN system intelligently determine what parts of the website are static versus dynamic. The static portions are cached for a short period of time before being checked for updates. By automatically moving the static parts of websites closer to the website's visitors, the overall performance of your site improves significantly. This intelligent caching system also means we all save bandwidth, which decreases the server load, which again means web applications will run faster and more efficiently.